International Imitation Jewellery Show 2022
Sat, December 17, 2022
-
Mon, December 19, 2022
(10:00 am - 6:00 pm)
Asia/Kolkata
Pragati Maidan

Pragati Maidan, New Delhi, Delhi, India
Description
About Us
We take this opportunity to introduce our self an leading exhibition organizing company in North India. We at A9 Media & Exhibitions are engaged in organizing Exhibitions since 2015 and We have successfully completed Eight shows in Delhi, Chennai & Ludhiana for Gold , Silver & Imitation-Allied Jewellery Industry.
We have also been successfully doing promotions and marketing for Gold jewellery Show's of MNC's since 2009. Our associate ventures have been in jewellery print media (Punjab based) since 1999 and also in Gold jewellery business (Mumbai based) since 2001.
Delhi being the National capital of the nation and the Hub of North India's jewellery industry, The premier exporters and corporate brands, and given the presence of scores of modern, semi-automatic factories and laser-cutting units here, there is no disputing the importance of this market.
We believe you find 3ijs platform to showcase your classic creation. 3ijs was Launched in 2015, the B2B show now in its 6th edition and with a larger, more expansive format
Offers several unique opportunities for manufacturers, retailers, ancillary industries and international players.
Supported by a comprehensive marketing and promotional plan and drawing on A9's international learnings, the Pan India Show offers a world class experience along with special events – Seminars, Workshops, Panel Discussions, Jewellery Designers Conclave and a Fashion Show.
The Show also features Hosted Buyers, Buyer-Seller Meets, International Delegations, a Networking Dinner, and exclusive Exhibitor Promotions. The promotion of 3IJS would be done across Punjab, Haryana, Himachal Pradesh, Jammu, Delhi , NCR & Uttar Pradesh . 3ijs places a strong emphasis on audience generation with 20,000 plus personal invites and tie- ups with all leading industry associations.
Why Choose Us?
With already super success of North India's 1st and only Biggest B2B Imitation Jewellery Show 3ijs-Delhi & 5th Edition of The 3ijs (India International Imitation Jewellery Show) 2021, Will once again bring back top-notch fashion industry jewellers, import & export merchants and industry associations from all over India in the capital city.
The three day fair (17th Dec to 19th Dec) at Hall No. 12 will start with a grand opening at Pragati Maidan, New Delhi. The 3ijs is North India's biggest B2B imitation jewellery fair and one of the many other Imitation jewellery Shows held annually by A9 Media on a pan-India level.
---
To Source New Products And Drive Sales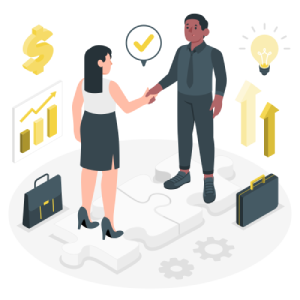 To Meet New Contacts And Build Networks
To Learn
---
Our Imitation jewellery market-leading exhibitions put you at the centre of your industry and community. They bring you the latest solutions, the most important innovators and influences, and the most comprehensive programmes of conferences and continuing education.
You can accomplish more in two or three days at a 3ijs event, than you might otherwise achieve in months or years and you will go on achieving too. Our events have powerful online communities where you keep up-to-date, network and do business 365 days a year.
 Buyers from North region
 Evaluate competing solutions across every product category
 Discover new, more cost-effective solutions to existing processes
 Book in face-to-face appointments with key suppliers
 Connect with new suppliers, customers and business partners
 Network with your peers from across the country and around the world
 Stay up-to-date with emerging or changing trends & designs
 Listen to insightful keynotes from thought-leaders and innovators
 Gain new ideas and insights to grow your business
 Celebrate outstanding achievements within your industry
 Engage with your industry community locally and globally
Event Calendar
Saturday, December 17, 2022 - Monday, December 19, 2022
10:00 am
-
6:00 pm
Asia/Kolkata
Gallery